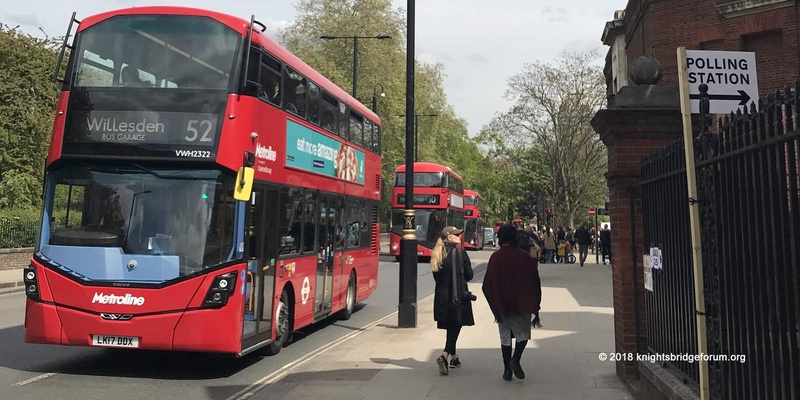 Voting on 18 October 2018
Who is eligible? All eligible voters on the Electoral Register whose residence is within the Plan area. Voters who are on the electoral roll do not have to register afresh in order to be able to vote. A map of the Plan area can be viewed here.
To vote in a neighbourhood planning referendum or a local election you must:
be 18 or over on the day of the referendum ('polling day')
be a British, Irish, Commonwealth citizen or EU citizen
be registered at an address in the area you want to vote in
not be legally excluded from voting
If you live (or rent) in two different local authority areas (for example because you are a student or have a second home), you may be able to vote in both areas if you spend roughly an equal amount of time in both those areas. To do so, you must register to vote in both areas. The local Electoral Registration Offices will check each application and tell you if you can register in both areas. See: https://www.gov.uk/elections-in-the-uk/local-government. In other words, a person could vote in two neighbourhood planning referendums in two local authority areas on the same day but only once in a UK general election.
If in doubt, please contact Westminster's electoral services team by email electoralservices@westminster.gov.uk.
When can I vote? Between 7am and 10pm on Thursday 18 October 2018.
Where can I vote? The only polling station will be at [the Royal Geographical Society].
What is the deadline for registering to vote? The closing date for registering to vote would be Tuesday 2 October.
What about postal votes? Any voters who already have an existing postal vote will receive voting papers via post as usual. If you don't post your postal vote, you can still take it to the polling station at [the Royal Geographical Society] by 10pm on Thursday 18 October.
Want to change to postal vote or proxy? The closing date to request a postal or proxy vote would be 5pm on Wednesday 3 October.
Polling cards All eligible voters will be sent polling cards. If voting in person, the polling card does not have to be taken to the polling station, but it saves time if you take it and show it to the clerk.
The ballot paper will ask a simple 'Yes/No' question asking whether you want Westminster City Council to use the Knightsbridge Neighbourhood Plan to help it decide planning applications in the neighbourhood area.
Unsure if you are eligible? There is no online facility to check this. Telephone 020 7641 2730 (Monday to Friday, 9am to 5pm), the number for Westminster's electoral services team, and ask for help. They have a 'look up' system of the Electoral Register. Or visit https://www.westminster.gov.uk/NP-knightsbridge.
Have a question? Email electoralservices@westminster.gov.uk.