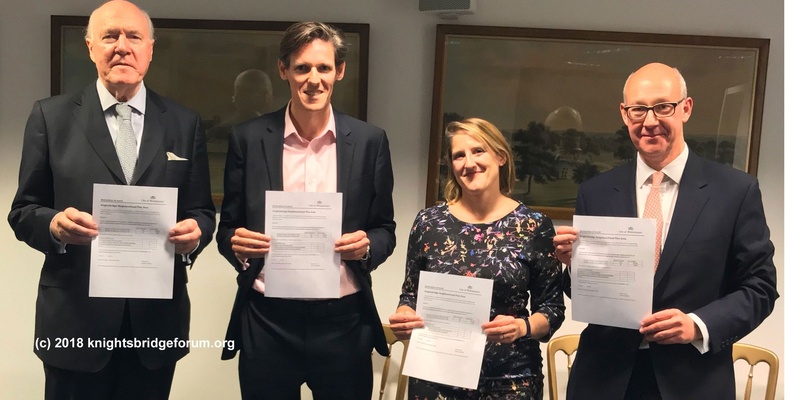 Ongoing priorities
The Forum expects to focus on the following priorities:
pursuing at least once all the Knightsbridge Management Plan actions listed;
commenting selectively on significant planning applications or consultations relating to the Area e.g. proposals to develop the Hyde Park Barracks land;
commenting on emerging planning policies that could affect the Area;
seeking to ensure that CIL and other planning obligation monies* are utilised fully in line with the Neighbourhood Plan;
monitoring the application of the policies to ensure they have been applied consistently and interpreted correctly in response to planning applications;
report annually or biennially on outcomes e.g. in 2020;
reviewing the policies and updating the Plan from time to time; and
applying to Westminster City Council to renew its designation in July 2020.
These roles were set out in the Plan supported at Referendum (pages 6 and 8) and subsequently 'made' by Westminster City Council on 11 December 2018.
Our constitution (Article 4.2) also says that the Forum may choose to comment on any plans and proposals in relation to the area to enhance it such as transport and health plans, individual planning applications and other proposals which are likely to have a significant impact on the area. It may also exercise its role in relation to the use of community infrastructure levy (CIL) funds and may produce a schedule of locally desirable community infrastructure projects.
The Forum expects to liaise with the Knightsbridge Association (KA) and other recognised local stakeholders and avoid unnecessary duplication of effort when undertaking these roles.
*Link to KMP - December 2018 (Appendix B, one page version).
Track changes to official neighbourhood planning guidance 090519
Last updated on 19 May 2019