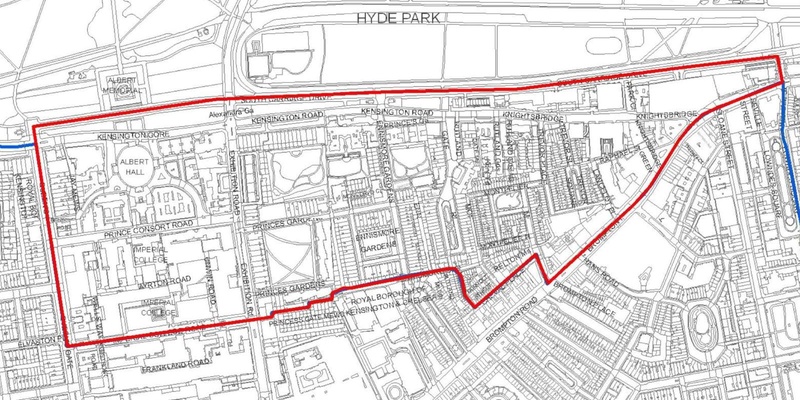 Re-designation application
Please see details of Westminster City Council's consultation about the Knightsbridge Neighbourhood Forum's (the Forum's) application for re-designation as the neighbourhood forum for the Knightsbridge Neighbourhood Area (the Area):
https://www.westminster.gov.uk/neighbourhood-forums
The Area was designated in March 2014 and the Forum was designated in July 2015. The Forum's designation lasts for five years and expires on Tuesday  21 July 2020. The Forum has applied to the council to formally renew its designation in accordance with the Town and Country Planning Act 1990, the Localism Act 2011, and the Neighbourhood Planning (General) Regulations 2012. The neighbourhood area boundary remains identical to the original boundary that was designated in March 2014.
Renewal will enable the Forum to continue carrying out neighbourhood planning matters in Knightsbridge.  The Forum is required to have a written constitution that describes the basic framework of the organisation and a minimum of 21 members.
The application documents are:
Copies of the documents will be available to see for a six week period from Wednesday 18 March 2020 to Wednesday 29 April 2020 at Westminster City Hall reception, 64 Victoria Street, SW1E 6QP.
Comments on this application should be emailed to [email protected] or posted to:
Neighbourhood Planning, Policy and Projects,
17th floor Westminster City Hall,
64 Victoria Street,
London SW1E 6QP
Should the Council approve the renewal application, no other organisation can be designated as a neighbourhood forum (for the purposes of the Neighbourhood Planning (General) Regulations 2012 and the Localism Act 2011) until the designation is withdrawn or expires. This will only affect the ability to use neighbourhood planning powers. It will not affect the establishment or existence of any other community, charitable, neighbourhood or voluntary organisations in the Area.
Updated on 15 April 2020